The best phones you can buy right now.
Hey, How are you doing? I think you are doing good, that's why you are here on this website to find about which smartphone suits you this year in 2023. So We are up to your expectation and presenting the List of 5 Top SmartPhones You should consider before buying or upgrading. It's always better to see the review about anything before buying, whether it is electronics or any other products.
From iPhone to Samsung, we've gone through all the best smartphone options for you which you consider today. Our team go through all aspects and specifications of a smartphone whether it's battery, screen, or camera that you need. Hence, Our Team crafted this list of 5 Top SmartPhones of 2023.
#1 Apple iPhone 14 Pro Max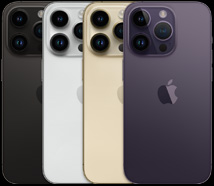 Apple's 14 Pro Max is 1st in our list. This tops our list of Top 5 Smartphones for 2023 until it's successor, Apple iPhone 15 Pro Max. It's A16 Bionic Chip and 6-core CPU and 5-core GPU can surprise anybody. On top of this, it's 120Hz Super Retina Display with 2000 nits in the outdoor. It comes with IP68. There is no more to say about this phone because if your budget allows, then go for it without a minute late.
#2 Samsung Galaxy S22 Ultra
Samsung Galaxy S22 Ultra is the second smartphone that our team considers for you. The Pros of Buying this phone is its Large Display of 6.8 inches and the attraction of S-Pen Support. It offers Octa-Core processor. Its resolution is even more than 14 Pro Max. It Has 108Mp Rear Camera Which delivers sharp and bright images. It Supports UHD 8K Video Recording. It comes in 12GB ram which can handle any operation for you.
#3 Google Pixel 7 Pro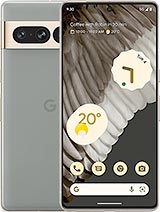 This is a flagship phone from Google. It has 5x optical Zoom and 30x digital with a 50MP main camera. It has a 5000mAh battery which is sufficient for any user with multitasking. This comes with a Google Tensor G2 Processor with 12 GB RAM. Its front camera can disappoint you if you're a selfie lover.
#4 OnePlus 10 Pro
OnePlus is always a flagship brand. It directly competes with Apple in the past with its OnePlus series. The OnePlus 10 Pro comes with a 120Hz refresh rate. It also has 5000mAh battery and 80W SuperVooc charger which charges only in 30 minutes from 0 to 100%. It has the latest Qualcomm Snapdragon 8 Gen 1 Processor. 8 and 12 GB are two Variants which it offers.
#5 Motorola Edge 30 Ultra
It is last in our 5 Top SmartPhones list. Motorola Edge 30 Ultra Comes with impressive hardware whether it's 200MP Main Camera, 144Hz refresh rate or it's screen of 1080×2400pOLED. It has a 125W supercharger, which is the fastest and largest in its category. The 200MP Main Camera is the World's First Camera of that type, claimed by Motorola. It offers 8K UHD video recording and 4K HDR10+ video recording.
Here, Our List of 5 Top smartphones end. I hope you like our content. You can Check our Previous Post -> Best Laptops For 2023
Thanks